New York, New York. aka The Big Apple. is rated No. 1 for being the busiest city in North America, New York truly has something around every corner.
Home to world famous attractions and monuments like: The Statue of Liberty, Times Square, Madison Square Gardens, Empire State Building, Central Park, Brooklyn Bridge, Rockefeller Center, Grand Central Terminal, Central Park Zoo and One World Trade.  It is possible to visit more than once and experience something completely different each time.
OS Travel offerings in NYC includes but not limited to Airfare to get your to the city, hotel accommodations ranging from 3.5 star to 5 star plus services PLUS WILL CALL TICKETS TO ALL GAMES & SHOWS.  You can get lost in a city like this, our agents have been and we help sort options to suit your wants & needs, for your visit.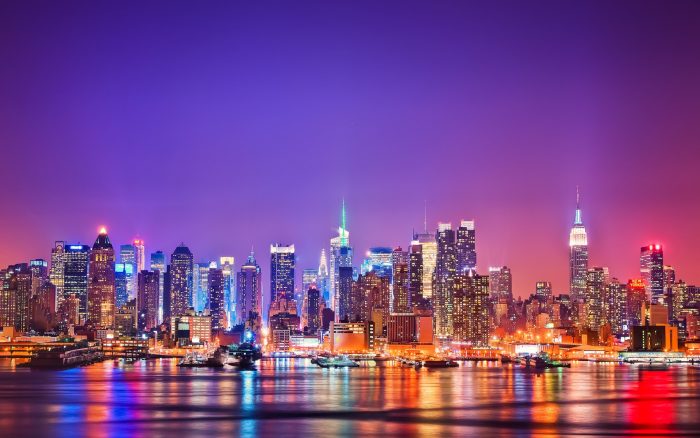 New York City has something around every corner, its world class venues like Madison Square Garden (MSG),  Times Square and Yankee Stadium to name a few that host national and international events.  New York City local teams in the NHL, NBA, NFL, MLB & MLS Games to Broadway, Comedy, Art Show & Musical Concerts.
Not to overlook the countless national treasures, which are nestled into this gigantic city. Local Boat Tours offered at the Pier get you up close to some landmarks and out far enough for photos to capture famous skyline views.
With access to the Atlantic Ocean and it`s vast population, New York, New York has become a port that many cruise lines have Transatlantic sailings arrive and depart from.
How to get to New York City?
Depending on your preferences OS Travel Agency can accommodate multiple viable methods of travel to get you to New York City.  The most common way was initially threw cruise ship which made Ellis Island so popular, however after settlers created the rail system a large number of people began to favor this over driving cars.
Once aviation became more popular millions use this each year, serviced by one of three, JFK International Airport is located South East of the city, Newark Liberty International Airport is technically located in New Jersey & LaGuardia Airport is the closest of the three to Manhattan.
Where to stay in New York City?
Stay where the action is, OS Travel Agency offers options areas such as Central Park, Times Square, Broadway and Downtown Manhattan.  The best way to have a good time is to plan based on your wants and needs, so depending on the reason for your trip or stay, finding the best option nearest to your points of interest can require more attention but that is the OS Travel Agency Advantage.
When`s the best time to visit New York?
Beautiful all year round, something about this giant city has a warming feeling in winter and healthy colour in spring summer and fall New York City is always alive and ready to inspire and wow.
Feature Packages in New York City.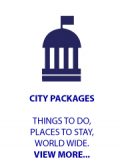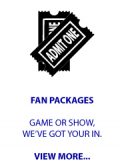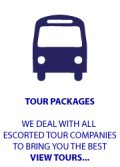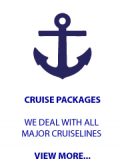 Do`s & Don`t in New York City.
Do: Experience a Broadway Show.
Don`t: Miss the view of Times Square.
Currency
The main currency used is the United States Dollar (USD).
Local Language
The language spoken in New York, New York. USA is English.
Climate
The climate of New York City area lies in the warm Humid Subtropical climate zone.  New York City experiences the hottest month in July with an average temperature of 25°C (76°F) and the coldest is January at 2°C (35°F).
Electricity
The electrical receptacles in New York, has a voltage of 110V.
You may need an adaptor and power converter. If you bring any electrical appliance to the USA.
Time Zone
The time zone in New York City is Eastern Standard Time (EST) is 5 hours behind Coordinated Universal Time (UTC).
Travel Docs
Documents required to visit New York City.
Canadian Citizens please click here
Non-Canadian citizens please contact the consulate or embassy for information.
A Brief View of New York, New York, USA
A city that boasts world renown sky scrapers along with some of the best talent in the USA. Known for many famous musicals on Broadway, plus don't forget the local New York Sports Teams like the MLB's New York Yankees & New York Mets, the NHL's New York Rangers & New York Islanders, the NFL's New York Giants & New York Jets, MLS's New York FC and New York Red-bulls, with a list is like this its hard not to find something to enjoy.
New York is serviced air transportation with John. F Kennedy International (JFK) and LaGuardia Airport (LGA) or Helicopter with East 34th Street Heliport (TSS), or West 30th Street Heliport (JRA).   Many airlines such as Air Canada, Sunwing, Air Transat, WestJet, American Airlines, Continental, Delta, US Air, Jet Blue, Lufthansa and others frequent the local airports, bringing travellers from all around the world.
As a port with access to the Atlantic Ocean, New York is gateway to many cruise lines who voyage down to the Caribbean, or Transatlantic Voyages, plus many more options.
Good to know about New York, New York.
TIME ZONE
Local time is GMT -4. It is an hour ahead of Atlantic Standard Time in the United States in the winter. Unlike the United States and Europe, the Dominican Republic does not observe daylight saving time.
LANGUAGE
Spanish is the official language of the Dominican Republic. However, you'll be surprised how many hotel and tourist destination employees speak English, French, German and Italian. If you decide to venture out of the tourist areas, it is helpful to learn some basic phrases in Spanish.
CURRENCY
The Dominican Peso (RD$) is the official currency of the Dominican Republic. You can find the peso exchange rate for several international currencies at www.bancentral.gov.do/tasas_cambio/TMC4001.PDF
Major credit cards are accepted at most tourist locations, but it is best to check in advance at small hotels, restaurants and shops.
ATMs are located in almost all of the Dominican Republic's cities, as well as at most resorts. Large supermarkets have ATMs that are open until late.
Interesting Facts
The capital of the country–Santo Domingo–is the oldest city in the new world.
the second-largest island in the Caribbean, behind Cuba.
Coffee is their national drink, and baseball is their national sport. D.R. is also known for producing excellent rum.
Sugar processing is one of the country's main industries.  Coffee, sugar and tobacco are the island's main sources of income. Tourism is also playing an important part in supporting the economy now.
The country is blanketed with world renown golf courses that are set along the breathtaking coast.  It no wonder why Dominican Republic is such a popular destination for weddings and honeymoons.
Official Government Website
GOVERNMENT
The Dominican Republic is a representative democracy. There are three branches of government: Executive, Legislative and Judicial. Every four years the country elects its president, vice president, legislators and city government officials. President Danilo Medina and Vice President Margarita Cedeño were elected for a four-year term that began on 16 August 2012 and ends on 16 August 2016.
Country Tourism USA
TOURISM STATISTICS
5,959,347 non-resident visitors flew to the Dominican Republic in 2016. Among these visitors, 825,237 non-resident Dominicans chose to visit the country in 2016.
Most air arrivals landed at the Punta Cana airport, 52.74% of all air traffic. Santo Domingo was the second destination of arrivals with 27.57%, followed by Santiago 10.26%, Puerto Plata 6.69%, La Romana 1.59% and Samaná 0.97%.
In 2016, most tourists visiting the country by air came from:
United States    41.6%
Canada 15.0%
Germany             5.0%
France  4.3%
Venezuela          3.2%
United Kingdom               3.2%
Spain     3.1%
Argentina            2.7%
Puerto Rico         2.6%
Russia   2.6%
Brazil     2.4%
Colombia             1.9%
Italy       1.5%
Belgium                0.8%
In 2016, seaport activity was 832,916 passengers:
La Romana          357,952 passengers
Puerto Plata       349,092 passengers
Santo Domingo 77,581 passengers
Samaná                48,291 passengers
The Dominican Republic Ministry of Tourism reports there are 737 hotels with a total of 75,030 hotel rooms in the Dominican Republic as of December 2016.
Detailed Country Information
LOCATION/GEOGRAPHY
The Dominican Republic occupies the eastern two-thirds of the island of Hispaniola, which it shares with the Republic of Haiti. The country is the second largest in the Caribbean region, with a surface area of 18,704 square miles  (48,442 square kilometers). Located in the heart of the Caribbean, the Dominican Republic is surrounded by the Atlantic Ocean to the north and to the south by the Caribbean Sea.
New York, New York Weather Reports
WEATHER WARNINGS
For updated lists of current weather warnings for Dominican Republic, click here.
Destination Related FAQ's
Some have asked, so here are the answers.
What is New York, New York best known for?
Punta Cana, on the eastern tip of the island of Hispaniola, is one of the most popular tourist areas in Dominican Republic.  Full of upscale and vibrant resorts, this large town is known for its beautiful beaches (palm-lined Bavaro is a favorite) and world-class golf courses.
Which drink is New York, New York best known for?
Pina Colada one of the top of drinks you need to try while you are in the Dominican Republic but the one most known in D.R. is Mamajuana.
_
Mama Juana (or mamajuana) is a drink from the Dominican Republic that is concocted by allowing rum, red wine, and honey to soak in a bottle with tree bark and herbs. The taste is similar to port wine and the color is a deep red.
https://en.wikipedia.org/wiki/Mama_Juana
Do you need shots to go to New York, New York?
Hepatitis A vaccine is recommended for all travelers to the Dominican Republic. You may want to consider typhoid vaccine if you will be leaving the resorts for more rustic eateries or visiting local residents. Hepatitis B is recommend for prolonged stays, those who may need health care while in the Dominican Republic.
Can you drink the water in New York, New York?
Drinking purified bottled water is definitely recommended and is available everywhere in the Dominican Republic. Hotels and restaurants use purified waterto clean and cook their food, and purified water is used to make all ice. It is not recommended that you drink tap water.